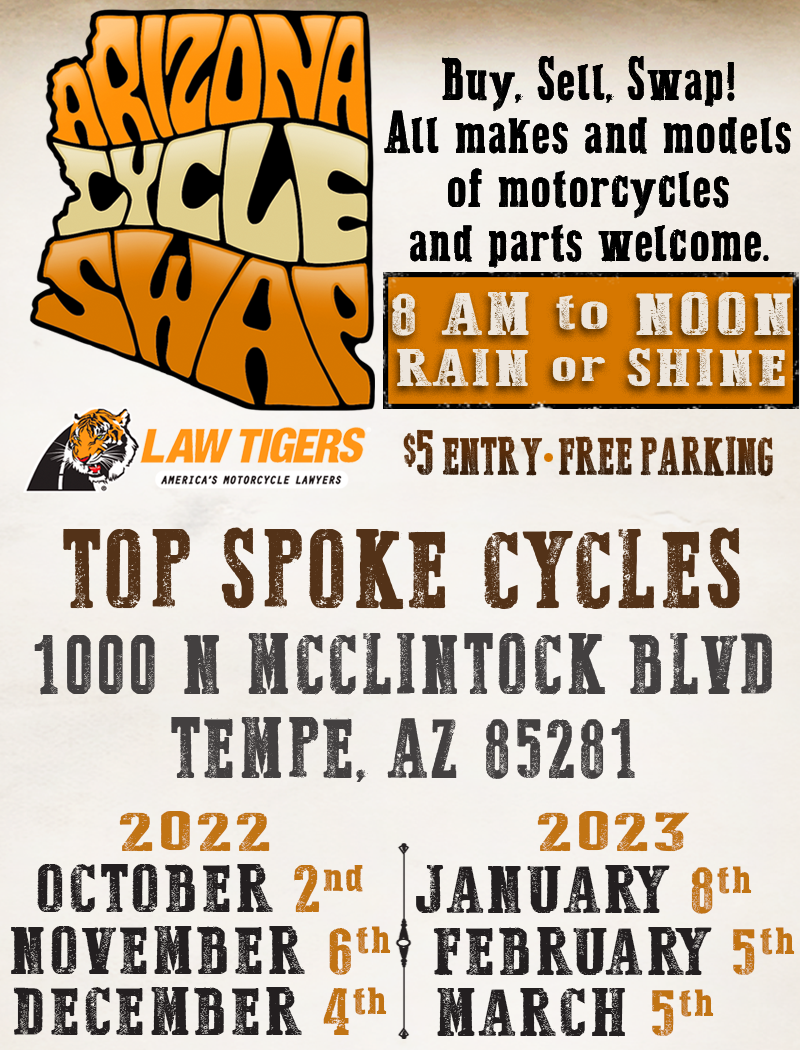 Event Info:
Buy, Sell, Swap! All makes and models of motorcycles and parts welcome.
$5.00 General Admission
Free Parking
Vending Info:
Vendor set up and is from 7:00am to 8:00am. Only the vendors riding in the paying vehicle will be allowed in at this time. One vehicle is allowed per vendor space. Due to traffic flow, we cannot allow drop offs or load-ins from multiple vehicles. If you are purchasing a spot with your buddies, be sure to load all parts into one vehicle prior to arriving at the swap. If you are selling a motorcycle you will need to purchase a single vehicle vendor space.
Single Vehicle spaces are 27'x18' and will accommodate 1 vehicle and your goods.
Cost: $30 Single Vehicle
Vehicle and Trailer Spaces are 54' x 18'
Cost: $60 Vehicles with Trailers
Preregister for vending spaces here